Well I have really been looking forward to getting to Draycote after reading so much about it, I wasnt disapointed time flew by and as I had a mother to get back and see at 11.30 at 12 noon I thought I might be a bit late - never mind. I was really excited to see a pair of tufted ducks at seeswood well here there are hundreds of them
This was the first of many as I made my way to a bird hide I had read about.As I walked down the bank my attention was off the water and looking at a group of about 30 Goldfinches all flitting about It was really good to watch. In amongst them was a Meadow Pipit a first for me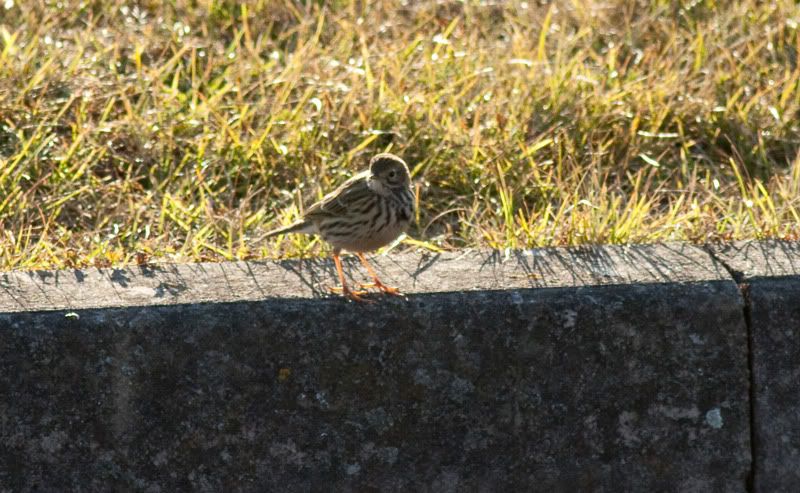 The sun was out and the sky was blue giving some great light although there was a bit of nip in the air.I reached the hide and I must of stayed in there for over an hour, there were plenty of Lapwings, a couple of Teal (a first) Pochard another first but it was a small group of young moorhens that provided the entertainment as they wanted to go where a LBB gull was and he wasnt going to let them, in the end they found there own space.
There were a few tits flitting around the feeding station unfortunatly their wasnt any food in them I also spotted this bird I am not sure what it is I think it maybe a hen Chaffinch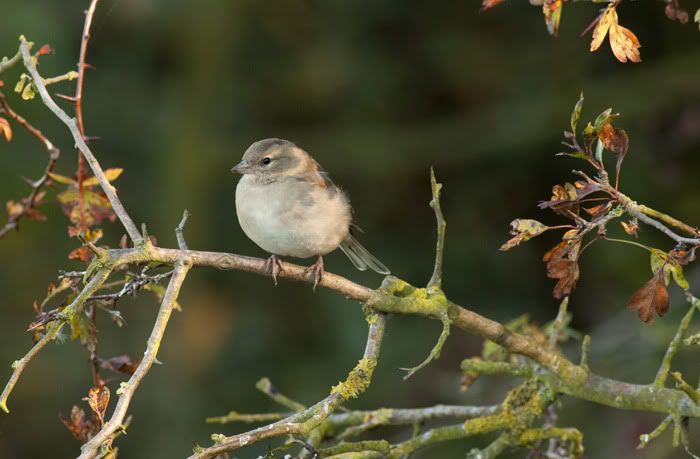 Then this little fellow came along not 1005 sure but I think this is a Dunnock
I came out of the hide and reluctantly made my way back. I met a guy on the way back who knew a hell of a lot more than me lol he had the same lens as me and a canon camera 40D I think, so at least I made a choice that somebody else has done although I think I would probably go for the zoom now instead of the prime. He was a real nice chap and he was telling me about all the birds that had been seen over the past week, he asked if I had spotted the Scaup to which the answer was no, I wished I had studied it harder now as I wasnt sure if I had or hadnt, but he says that it may over winter there so I will get it one day.
a list of birds that I saw today
Teal,Little Grebe,G.C.Grebe,Meadow Pipit,Mallard,Tufted Duck,Cormorant,Carrion Crow, Goldfinch, B.H. Gull, LBB Gull, Moorhen, coot, Lapwing, Pied Wagtail, Chaffinch, Dunnock, Robin, Wren, Blackbird, Heron, Pochard, Great Tit, Blue Tit and Canada Goose
Had to get back as I had a fish delivery, 4 boxes from singapore, not my normal African Cichlids but 48 species of community fish which I quaranteen for the shop. But here is a couple of new aquisitions of malawi's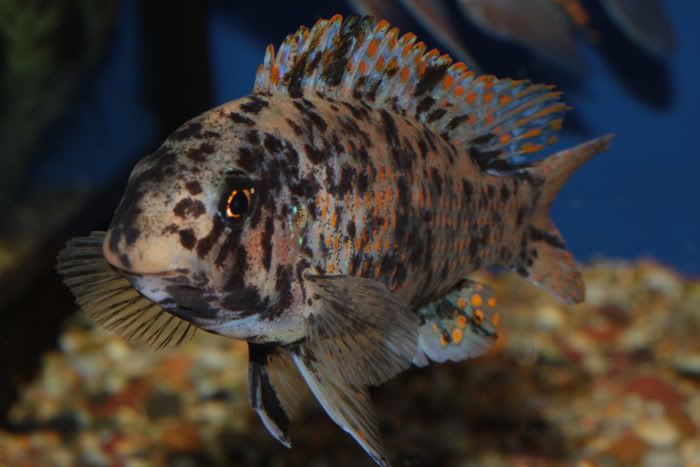 Labeotropheus fuelleborni female from chipoka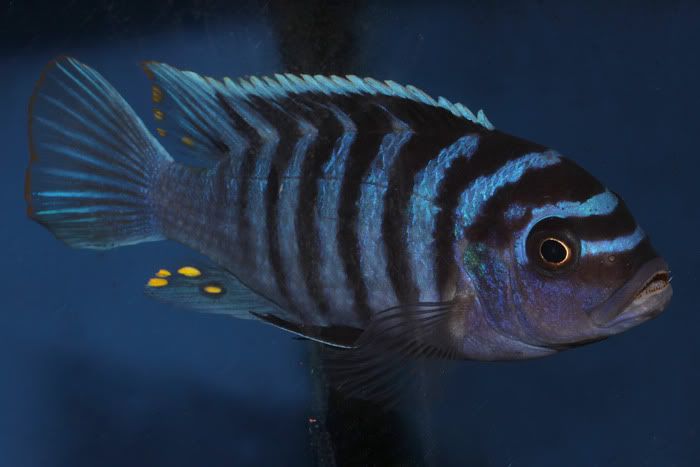 A zebra from Minos Reef