With the rain and real muddy conditions I did not really get out on Sunday, but I did manage a couple of hours Monday morning.I t was still down cast and not brilliant light for taking pictures but still managed to get a couple off. The first is the picture of the swan and his family. This guy must know me by now as every week he manages to get me moving off the path as he is a right stubborn old goat and insists on hissing at me flapping his wings until I shift out of his way.
The Nutter and his Family
Not long after the swan I glanced over the field and high in the bush was a baby Robin, I think this is a great picture which shows off the quality of my new lens I must of been at least 30 meters away when I took this.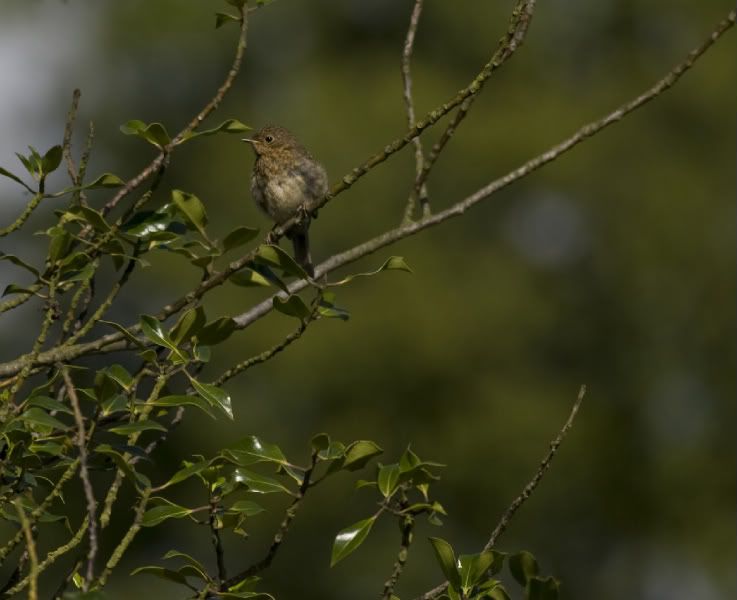 Baby Robin

As I walked past some willows a movement caught my eyes so tucking my self into the bush I sat watching a couple of chiffchaffs, these are really hard to distinguish from willow warblers but there is a rhyme that goes 'riffraff have dirty legs' and as the birds legs were very dark I came to the conclusion that they were chiffchaff,in the same bush a great tit kept making an appearence.
There were also quite a few gatekeeper butterflys showing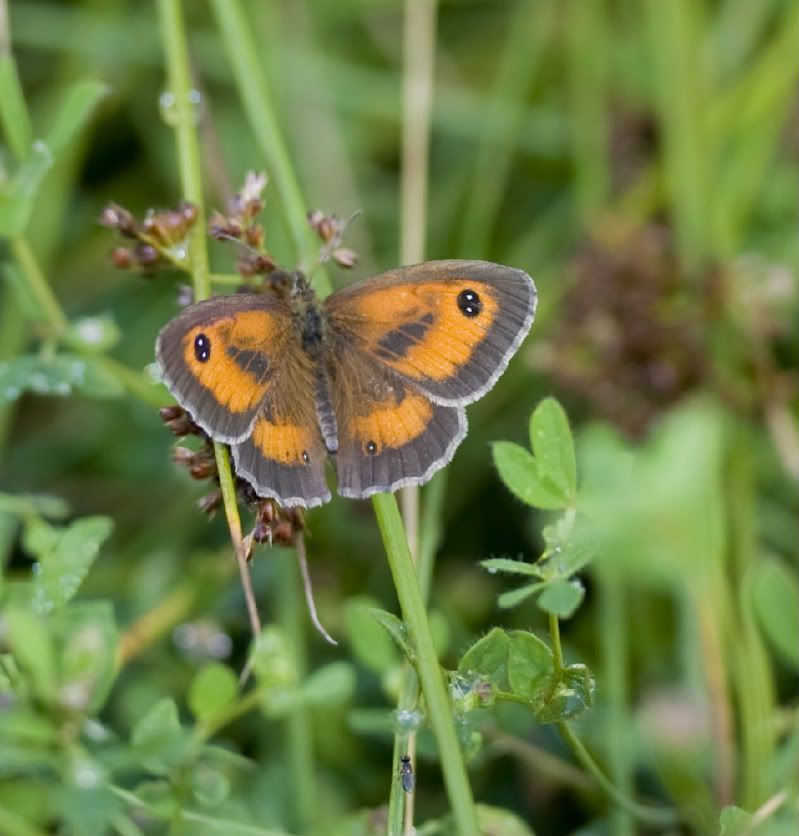 The Gatekeeper butterfly was quite numerous this morning